Ted Lightman
Personnel Type:
Management
Phone Number:
(386) 506-0028
Fax Number:
(386) 255-8758
Email Address:
tlightman@charleswayne.com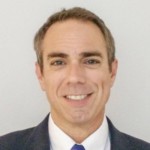 Ted Lightman specializes in real estate acquisition, disposition and financing.  He evaluates real estate opportunities, debt financing, investment structures and joint ventures with equity partners. He is involved in the analysis of property submissions for conformity with Charles Wayne investment criteria and in the negotiation of sales and purchases of such properties. In addition, he works on the financing and equity capitalization of new projects. Lightman also handles select third-party brokerage projects.
Lightman has handled real estate acquisitions and financings for private and public real estate firms which total over $650 million.  He is actively involved on an ongoing basis with the Charles Wayne portfolio, positioning the firm's office and retail holdings to maximize investor returns.
Lightman is active in the International Council of Shopping Centers (ICSC), the National Association of Industrial and Office Properties (NAIOP) and CCIM. Lightman has also served on fundraising event committees with the Ronald McDonald House charities.
In 2004, Mr. Lightman joined Charles Wayne Properties, Inc.  Prior to joining Charles Wayne Properties, Lightman worked part-time with the acquisitions and capital markets departments of General Growth Properties, Inc. in Chicago, Illinois while obtaining his master's degree.  He was a founding member of nPorta, Inc., a real estate software firm in Atlanta, Georgia and was previously a consultant with Accenture's Business Process Management division.
Lightman received his Masters of Business Administration (MBA) with a focus in finance and real estate from the Johnson Graduate School of Management at Cornell University in 2004 and his undergraduate Bachelor of Arts degree from Vanderbilt University in 1995.
Lightman is married with one child and resides in Winter Park, Florida.