7-Eleven Coming to Flagler Beach
FLAGLER BEACH, FLORIDA.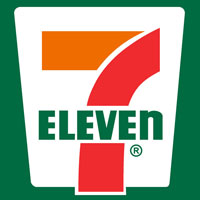 7-Eleven plans to open a store in Flagler Beach by year's end.
The building that will house the 7-Eleven store has been vacant the past few years and was last occupied by a Jiffy Food Mart/Citgo gas station, said Tom Corso, a commercial real estate agent who helped broker the property's sale late last month to a Denver-based Verdad Real Estate. Verdad has leased the property to 7-Eleven, which has already begun renovating it, he said.
Corso, with Charles Wayne Properties in Daytona Beach, represented Verdad in its $550,000 purchase of the 2,200-square-foot building and property from a private investor, who was represented in the deal by real estate agent Albert Esposito of Albert M. Esposito & Associates in Flagler Beach.
Article originally written by Clayton Park and was published 11/13/2011 in the Daytona Beach News-Journal.